Welcome
Welcome to the official website of the internationally renowned Irish pianist Barry Douglas.
Here you can browse the latest news and reviews, video clips, concert dates, and listen to tracks from his latest recordings.  Enjoy the site!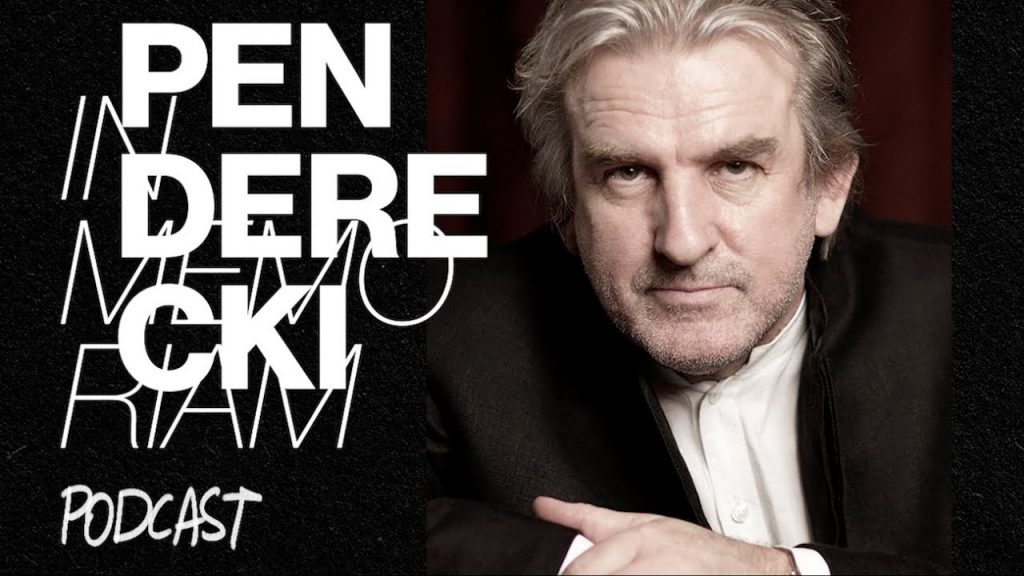 The first in the series of the Penderecki in Memoriam Podcast has been released, featuring internationally renowned Irish pianist Barry Douglas CBE. Winner of the Gold Medal at the 1986 Tchaikovsky International Piano Competition, Douglas collaborated closely with Penderecki including the 2007 premiere performance and recording of the composer's large-scale, single movement work Piano Concerto "Resurrection". The 19-minute podcast, hosted and produced by Crossover Media's Max Horowitz and curated and produced by PCINY's head of music programming Anna Perzanowska, is available from Apple and Spotify, as well as Amazon Music, Podcast Index, Player FM, Deezer, Gaana, JioSaavn, and Google Podcast and PCINY's YouTube channel. Future Penderecki in Memoriam Podcasts will feature JoAnn Falletta, Larry Foster, Elliot Goldenthal, Jonny Greenwood, Michail Jurowski, Laura Kaminsky, Louis Langrée, David Lynch, Anne-Sophie Mutter, Kent Nagano, Rafael Payare, Julian Rachlin, Leonard Slatkin, Krzysztof Urbanski and Antoni Wit, among others. The next podcast, featuring Armenian conductor and violinist Sergey Smbatyan, will be released on March 15, 2021 at 6:00 am EST.

Links: Apple Spotify, as well as Amazon Music, Podcast Index, Player FM, Deezer, Gaana, JioSaavn, and Google Podcast and PCINY's YouTube channel.
NCH Live Stream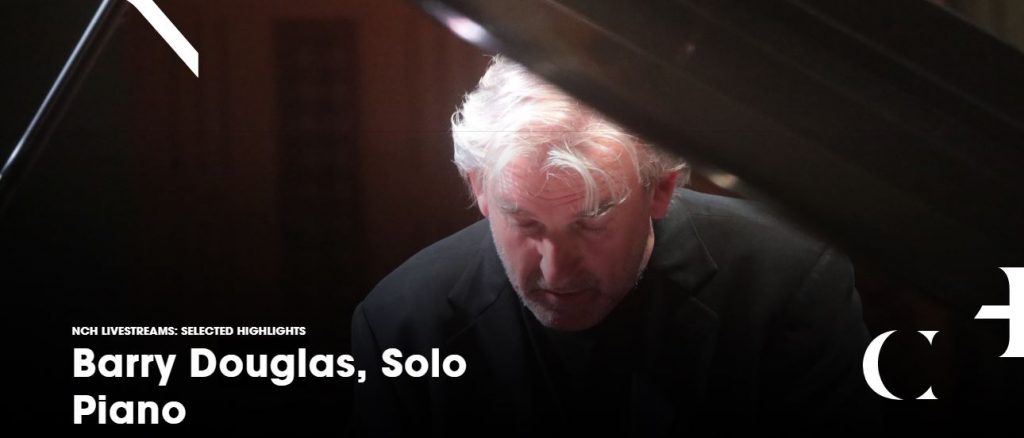 To Watch Now CLICK HERE
"We, humanity have been jolted by this crisis, and we, artists and musicians must and will adapt, so as to keep art and creativity alive for our audiences. I am very excited to play a part in this wonderful project where NCH's space will continue to bring joy and inspiration to many of us." Barry Douglas
Barry Douglas has established a major international career since winning the Gold Medal at the 1986 Tchaikovsky International Piano Competition, Moscow. As Artistic Director of Camerata Ireland and the Clandeboye Festival, he continues to celebrate his Irish heritage whilst also maintaining a busy international touring schedule.
Original Livestream 19th June 2020
New Year Honours List 2021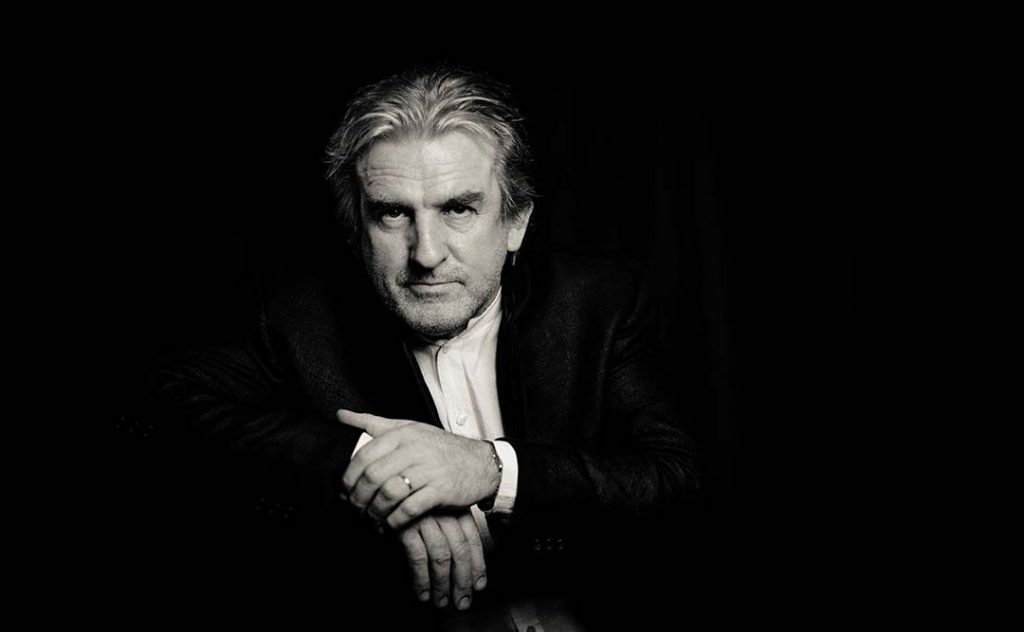 Barry Douglas is made a Commander of the Order of the British Empire for services to Music and to Community Relations in Northern Ireland.
Douglas first captured international attention when he won the Gold Medal at the 1986 Tchaikovsky international Piano Competition in Moscow. In recent seasons Barry performed with a list of orchestras that includes the London Symphony, St Petersburg Philharmonic, Russian National, Vancouver Symphony, Oregon Symphony and Halle Orchestras.
In 1999, Douglas founded the chamber orchestra Camerata Ireland to celebrate and nurture the very best of young musicians from both Northern and the Republic of Ireland. In addition to striving for musical excellence, one of the orchestra's aims is to further the peace process in Ireland by promoting dialogue and collaboration through its musical education programmes. Barry regularly tours with Camerata Ireland throughout the world. Highlights of past seasons were Camerata Ireland's debut at the BBC Proms in London and a world premiere of a new cantata commissioned by The Honourable The Irish Society, "At Sixes and Sevens", alongside the London Symphony Orchestra to celebrate Derry-Londonderry becoming City of Culture 2013.
Barry is an exclusive Chandos recording artist. He recently completed recording the full works for solo piano of Brahms, the six albums of which have received much critical praise. International Record Review wrote that "this is indeed Brahms playing of the utmost integrity and authority… this cycle looks set to become a benchmark version." The interesting programming of each disc presents each album as a stand-alone recital, providing a varied and engaging listening experience. His current recording projects focus on the solo piano works of Schubert and a new project of Tchaikovsky solo piano music. Also with Chandos Barry is exploring Irish folk music through his own arrangements, working with ancient melodies through to pieces by contemporary song writers. The first in this series, Celtic Reflections, was released in September 2014, followed by Celtic Airs in 2016.
A Little Russian Odyssey
15 December 2020, 2 hours, 28 minutes
Click here BBC Radio 3 – Radio 3 in Concert, A Little Russian Odyssey
Daniele Rustioni conducts the Ulster Orchestra in an all-Russian programme- featuring Tchaikovsky's Symphony No. 2 in C minor "The Little Russian" and Shostakovich's Piano Concerto No. 2 in F Major performed by pianist Barry Douglas.
Presented by John Toal
Daniele Rustioni took up his position as principal conductor of the Ulster Orchestra last year, and in this programme explores some truly exciting and colourful repertoire. Stravinsky's Octet for Wind Instruments opens the concert, the piece was completed by the composer in 1923 and was one of the first times we see neo-classicism in Stravinsky's music.
Pianist Barry Douglas then joins the orchestra for Shostakovich's Piano Concerto No. 2 in F Major, a piece he wrote for his son Maxim's 19th birthday- a work full of inventive writing for the solo instrument as well as orchestral acrobatics and rhythmic intensity.
To finish, Tchaikovsky's Symphony No. 2 in C minor, affectionately nicknamed by his peers as "The Little Russian" because of his inclusion of well-known folk tunes of the time. Composed in 1872, the work was popular with audiences when it was first performed, and although a substantial work it is actually the composer's shortest symphony.
During the interval, John Toal speaks to pianist Barry Douglas about the Shostakovich Piano Concerto No. 2 as well as featuring some solo performances by Douglas from his recent album releases.
Ulster Orchestra
Daniele Rustioni (conductor)
Barry Douglas (piano)
Stravinsky- Octet for Wind Instruments
Shostakovich- Piano Concerto No. 2 in F major, Op. 102
Tchaikovsky- Symphony No. 2 in C minor, Op. 17 "The Little Russian"
Beethoven Episode 1: Barry Douglas
By DAVID AUS • OCT 5, 2020
In the debut episode of the special series "Beethoven: Crisis & Creativity", we welcome Barry Douglas, internationally-acclaimed pianist and founder of Camerata Ireland. Rei Hotoda and Barry Douglas discuss the evolution of Beethoven's piano sonatas, as well as how Beethoven expressed social and human ideals in his music. Featured works include Piano Sonata in G Op.79, Triple Concerto in C Op.56, and the overture to Fidelo, Beethoven's only opera.
Clandeboye at Home
Sadly, due to COVID-19, we're not able to welcome you to Clandeboye this summer.
However, we're delighted to launch Clandeboye At Home a special online edition of the Clandeboye Festival that you can enjoy from the safety and comfort of your own home!
​We'll be releasing five concerts over five evenings, from the 18 – 22 August, featuring all five of Beethoven's magnificent piano concertos, with Barry Douglas as soloist and director.
Read More… https://www.camerata-ireland.com/clandeboyeathome
I will be announcing details very soon of a masterclass facility and a new app for piano students and music lovers, to subscribe please click the link
Latest News
12th January 2021

Liam, my son and I started a podcast. It has been such fun. We talk about music, travel, disasters, anxieties, food, triumphs! First podcast is on 18 Jan 2021. All platforms. Apple: CLICK HERE Spotify: CLICK HERE Please like, follow and share! THANKS!
12th August 2020

Sadly, due to COVID-19, we're not able to welcome you to Clandeboye this summer. ​However, we're delighted to launch Clandeboye At Home a special online edition of the Clandeboye Festival that you can enjoy from the safety and comfort of your own home! ​We'll be releasing five concerts over five …READ MORE
Photos
Twitter