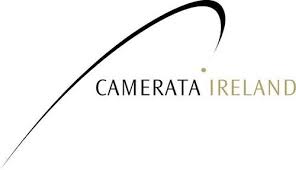 Barry Douglas leads Camerata Ireland in their fourth tour of China this week (9 – 12th December), including performances in major cities Shanghai and Wuhan as well as the capital Beijing.
"There is a huge interest in western classical music in China and we are delighted to be able to perform once again for the enthusiastic and increasingly knowledgeable audiences in China", said Barry Douglas. "Camerata Ireland brings together the best young musicians from both parts of the island of Ireland and it is always a pleasure for us to showcase the fantastic talent that we have here. This is most especially evident this year with our soloist, flautist Eimear McGeown, who is from Craigavon and we are delighted that Eimear will be making her debut in China with us."
The orchestra's programme will include Mozart and Irish composer John Field with Douglas as piano soloist and conductor. As well as playing a classical flute concerto by Mercadante, Eimear will also play traditional Irish flute in arrangements by Barry of Irish and Scottish music for piano, flute and orchestra.
Barry added: "Our international touring would not be possible without the support of our Global Sponsor, Randox with whom we have had a very successful relationship for a number of years. We are also grateful to the Arts Council of Northern Ireland for their year round support of the orchestra and to Culture Ireland for their ongoing support of our touring programme".