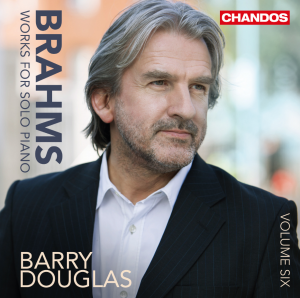 Tickets are now available for an exclusive first-listen of Barry's new album 'Brahms: Works for Solo Piano Vol. 6', at an event hosted by Qobuz & Sonos Studio. Join Barry on the 28th June, 18:30-21:00, at London's Sonos Studio, for an evening of Brahms' listening and exciting audience interaction. The event holds a unique opportunity for the audience to  participate in a Q&A session with Barry, moderated by Martin Cullingford, who has been the editor of Gramophone Magazine for over six years.
It presents a fantastic opportunity to preview Barry's new disc before its general release on the 1st July. Brahms's compositions for solo piano are considered amongst the finest ever written, partly due to their introspective poetry but also because of their exploitation of the piano's expressive potential.
First-come, first-served tickets can be obtained here. Don't miss out!